Masai Guide


THE DESIGN PROCESS

from initial idea and sketch to finished item

Masai guide At Masai, we don't design clothes for a specific type of woman, body type or age. We design clothes for creative, inspiring women who dare to reveal their true selves and their beliefs. Read on about the design team's inspiring work process.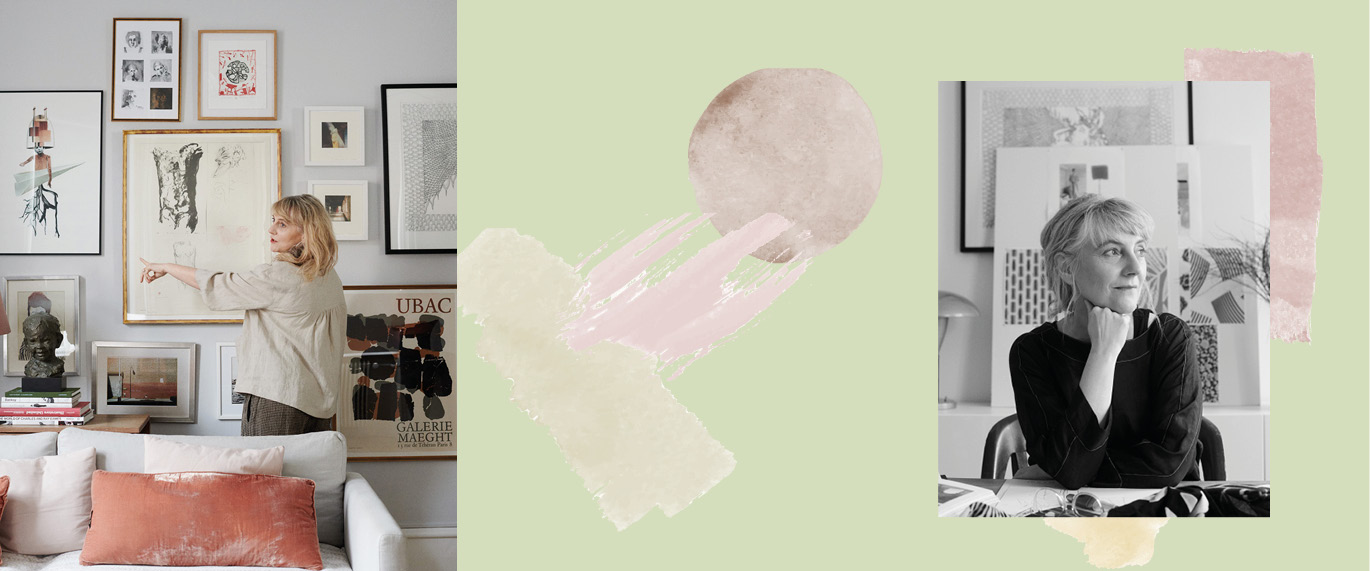 For Creative Director Lene Louderback, every collection is inspired by art. She creates a story and builds her collection around it.
"When I start a new collection, I start by looking at who we are: Masai A Danish brand based in Copenhagen and focused on women. We don't follow the latest trends, we follow the things that transcend trends. That's where we find our inspiration. Art. This is where I find my freedom to design. Equally, I find it in the honesty that is the essence of Masai."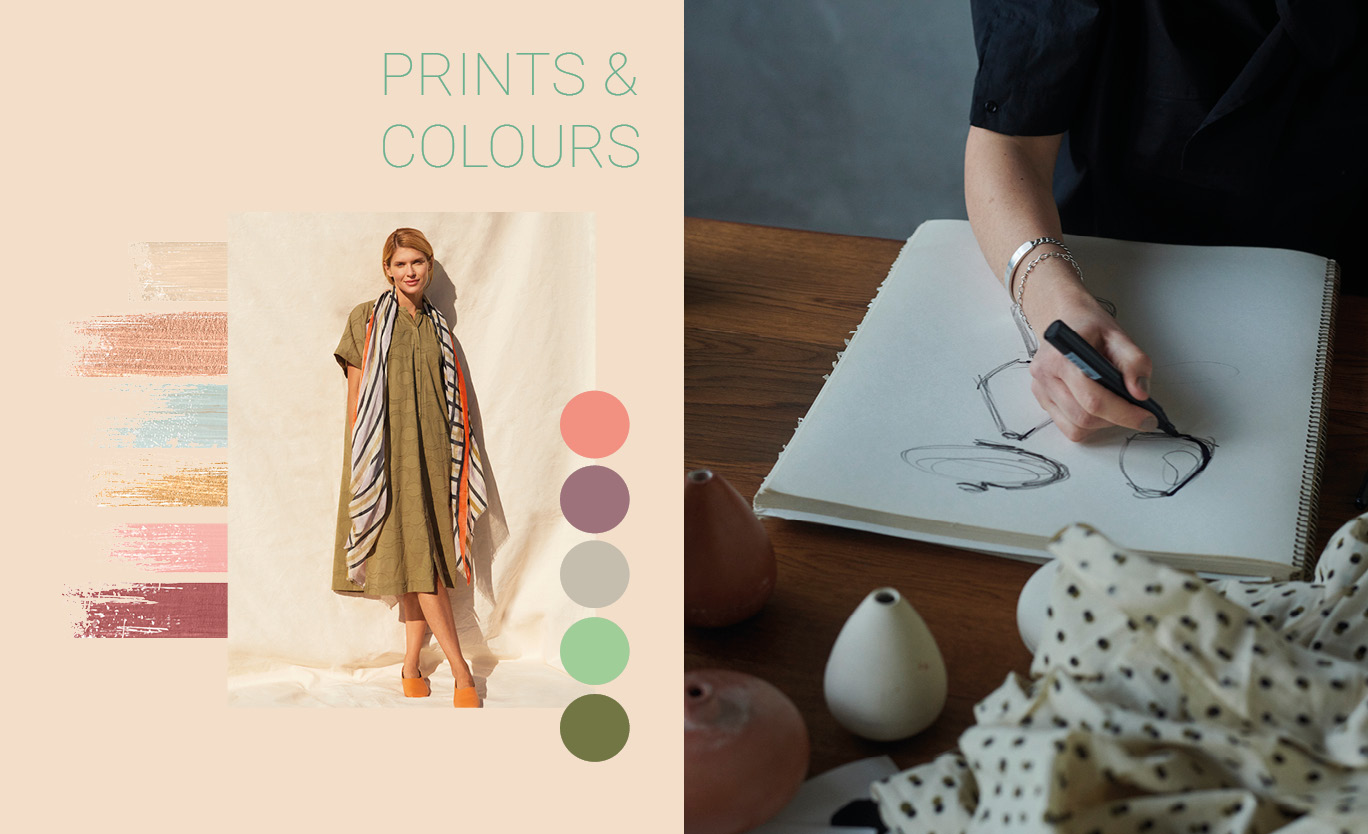 COLOUR THEMES
Every collection is built around colour themes, each with their own unique inspiration - this could be an artistic direction, a travel destination or a technique. Every colour theme includes a number of signature colours and prints in matching shades. Each colour theme includes both printed and plain styles, which you can pair to create your own personal look. All items go together.
"... when I see an exhibition, it might be a specific colour that inspires me to design a new collection. I might think that certain colours are amazing and could be unique for the collection I am designing. The same applies to prints, where I'm also inspired by art that I have seen - and where I might use elements of what I have seen to create a brand new and different print."Creative Director Lene Louderback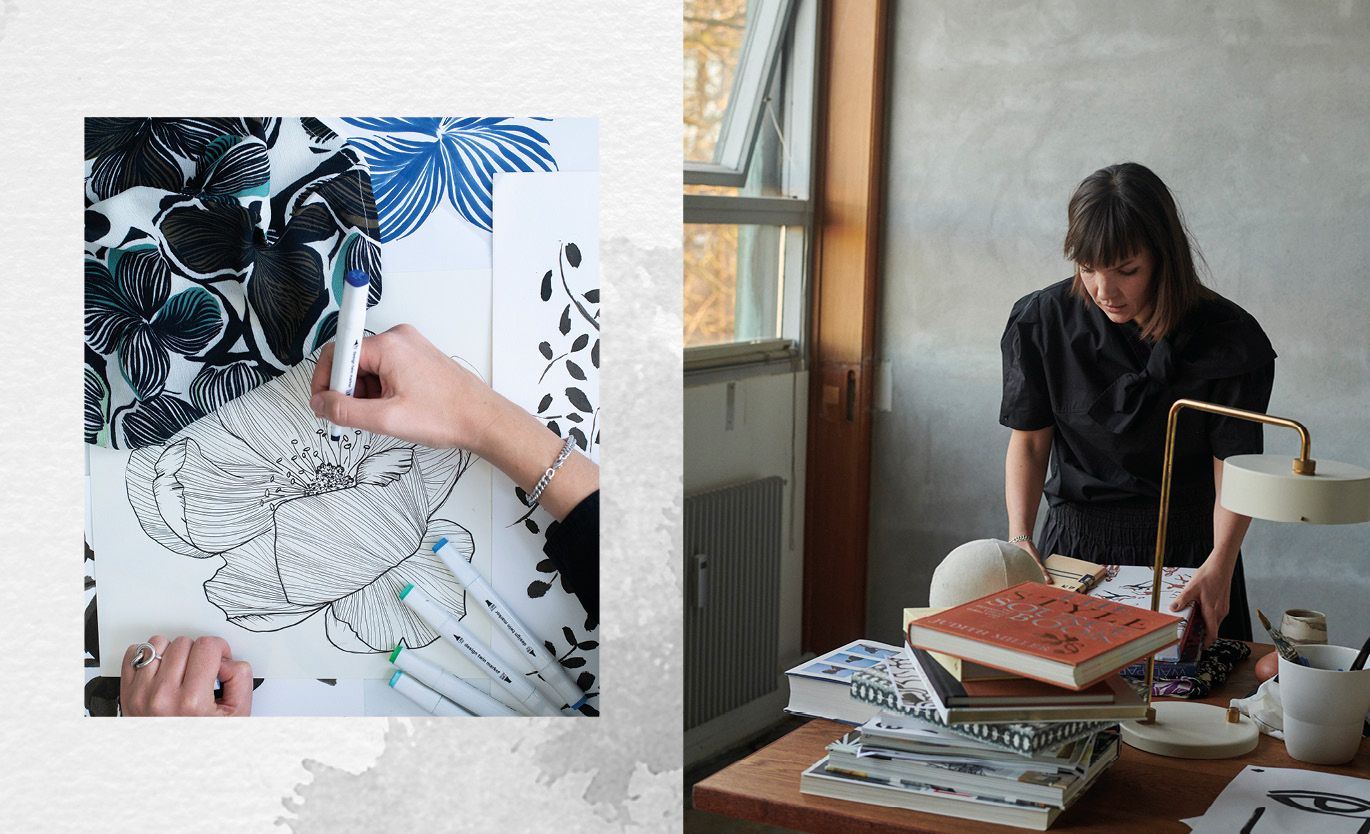 HAND-DRAWN PRINTS
Prints have always been a big part of Masai's DNA, and we take great pride in creating beautiful, vibrant and artistic prints that are completely unique for us. Our print designer Tanja Marjatta Juhl works artistically and with a wide variety of resources to create prints that develop the collection's theme, and which support the ideas and sources of inspiration at the heart of the design.
" The print process often begins by the design team coming up with an idea for an overall theme, and I take this theme and pick out individual elements. This could be really abstract, but also down to which paint brush I need to create a certain look, so I always bring a complete tool box with me to work. It's fun and fulfilling to be allowed to look to the world for different modes of expression, and also to our home, the past and the present."Senior Print Designer, Tanja Marjatta Juhl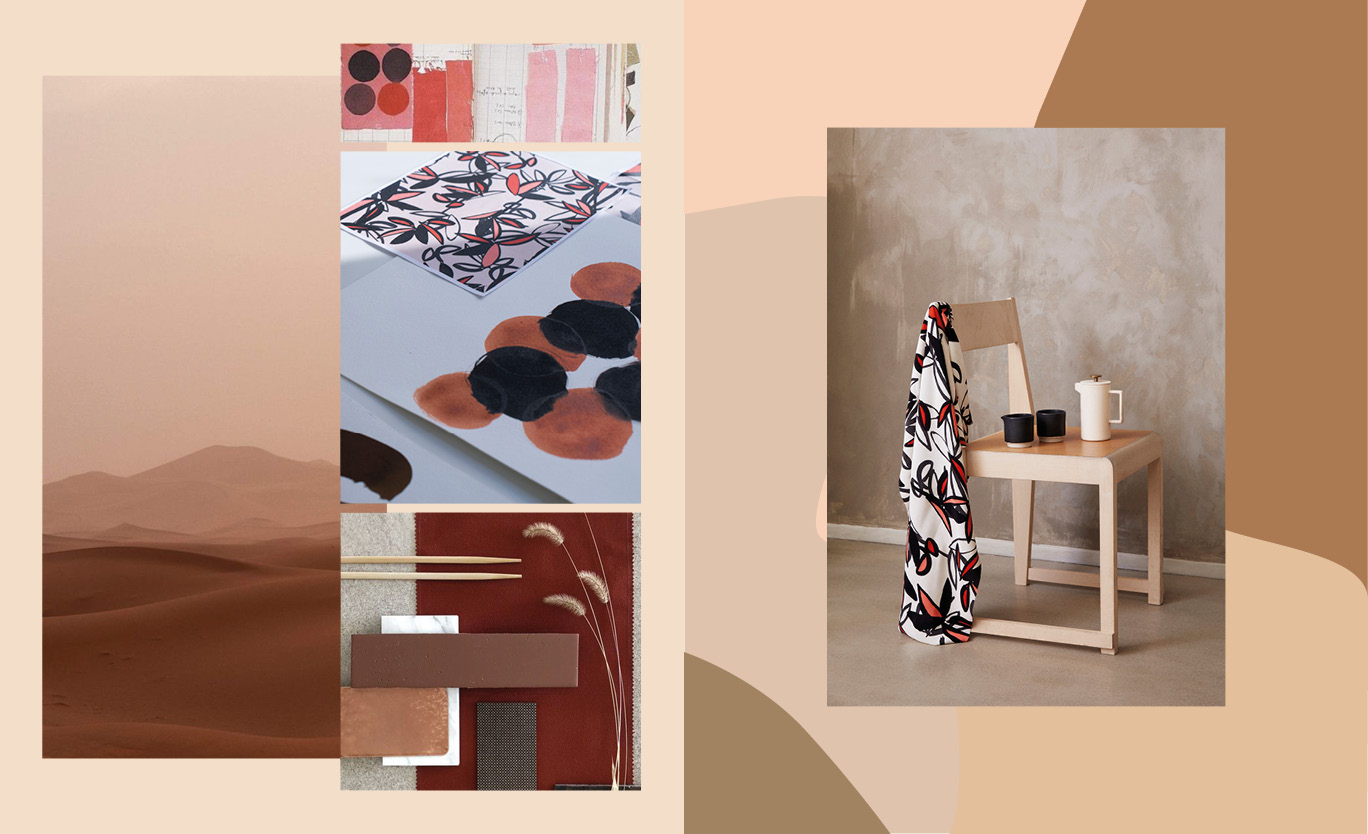 DESIGN WITH UNIQUE SHAPES
The right fit affects your clothing's lifetime; if it fits well, you'll both it wear it more and for longer. At Masai, we recognise that women's shapes and sizes are many and varied and is the reason we developed our Shapes, ensuring you can buy clothes that fit you. Each collection includes styles in our five signature shapes: A-shape, Oversize, Bias, Shaped and Straight.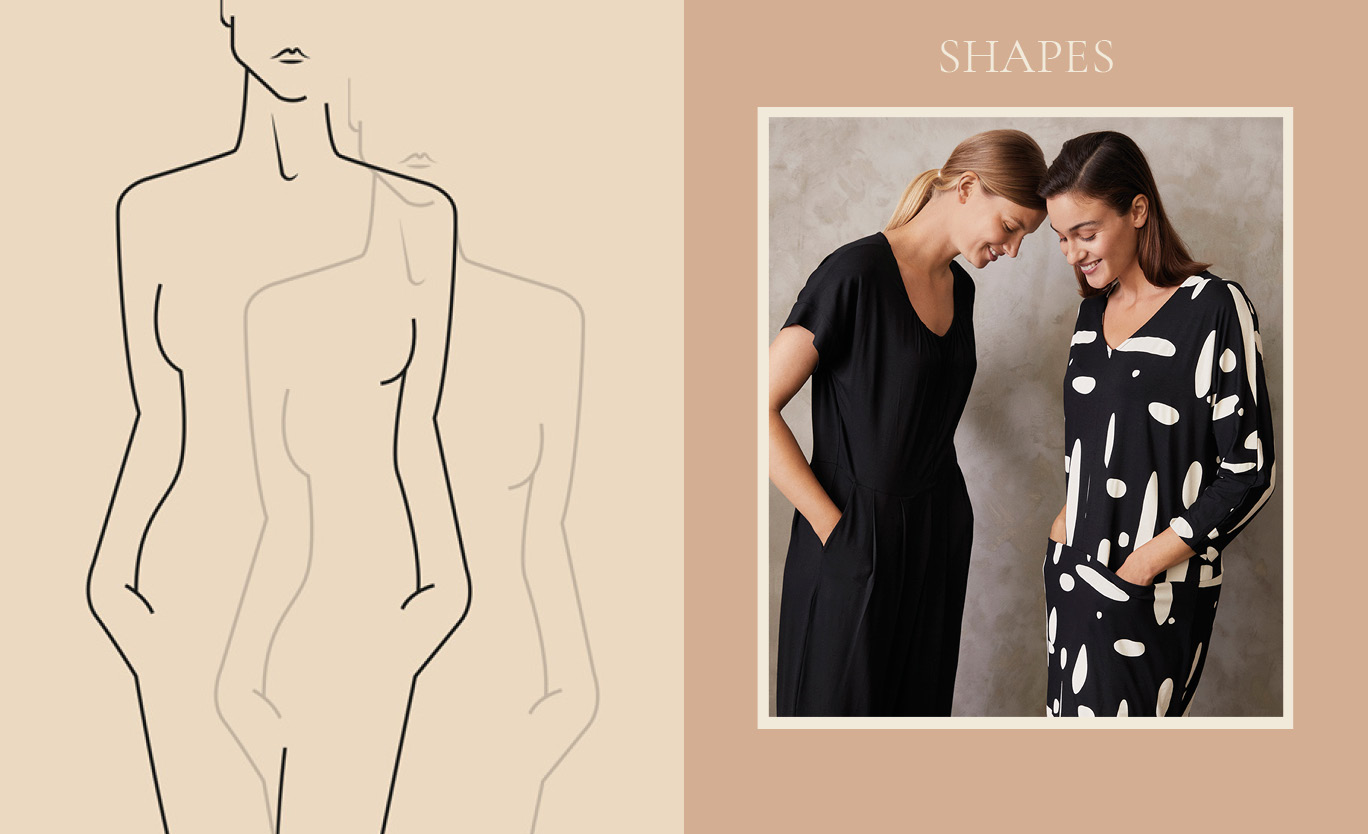 "We design beautiful clothes that accentuate who women are today, without putting them in a box. We embrace all women, and all the ways there are to be a woman.;."Creative Director Lene Louderback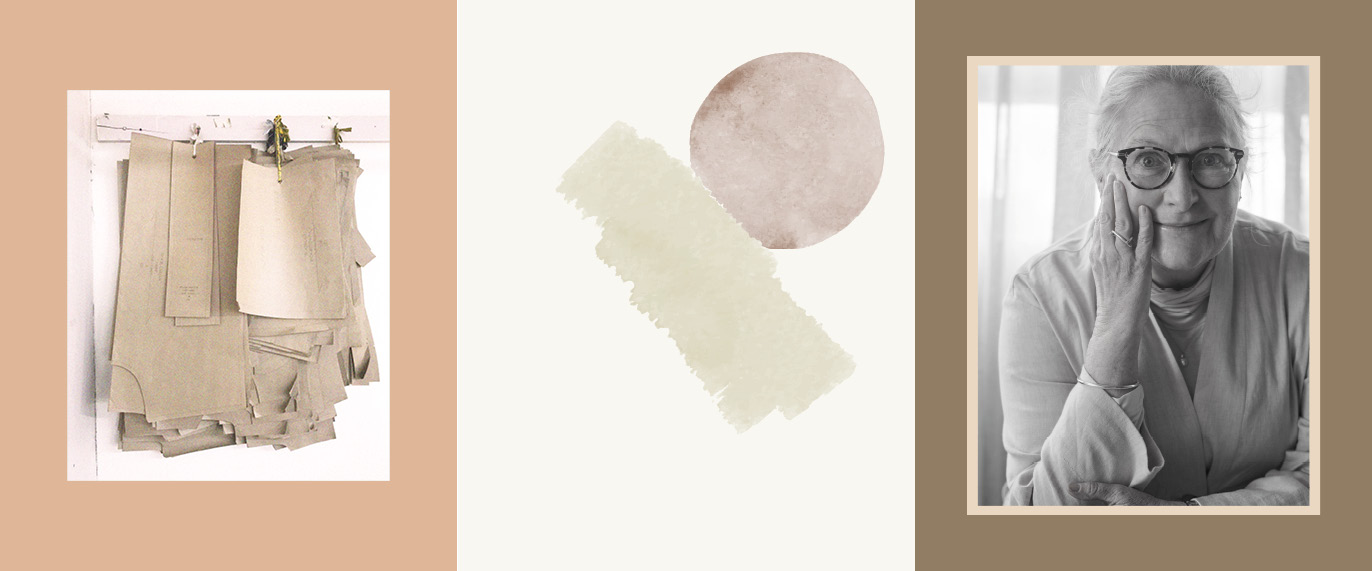 PRODUCTION WITH LONG-STANDING PARTNERSHIPS
Once the design is in place, our production team, lead by Maude McNair Rahbek, ensures that all styles are made by our suppliers in Portugal, Turkey and China.
"We're very proud of our suppliers here at Masai. Some of them we've worked with since our very first collection, which means they know Masai just as well as we do. It's also worth noting that our biggest suppliers are women, and this also brings a certain understanding to the collections that we produce as a team. And it's worth sparing a thought for the many different women's hands that handle an item of Masai clothing before it reaches the stores. It makes you feel part of something bigger."Head of production, Maude McNair Rahbek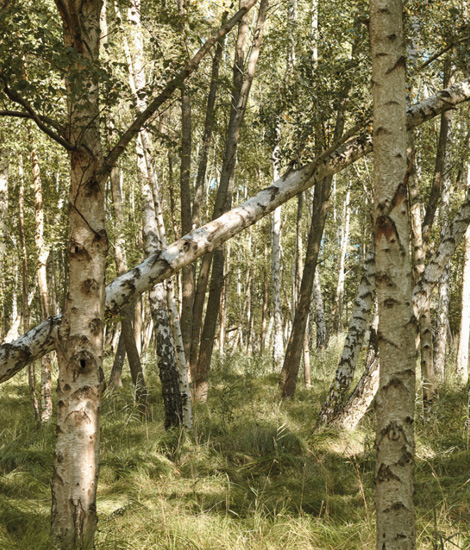 CSR - OUR RESPONSIBILITY
The landscape of CSR and Sustainability is ever-changing and changes are more fast-paced than ever, making it increasingly harder and more complex to navigate. However, even though the challenge may seem invincible at times, we all have a responsibility to engage, to seek knowledge and to drive innovation wherever we can.
Read more